15-Minute Read | 38-Minute Podcast Episode

So after my three-part series on how to stand out, shine, and slay as a coach - it hit me that while I've given y'all the steps or HOW TO of it all…I did not tell you what it feels like when you get to standing out, shining, and slaying. So I thought, it is time for me to testify, so you know what this is all about and what it hits like.
I don't know about you, but rote knowledge without the experience side of things is quite dead to me. So yes, the three-part series told you how to stand out, shine, and slay - and it's now time for me to break down what that hits like! I thought, "Ebony, it's time to let the people know about what you learned about coaching when you were a Clubhouse Icon." - and here we are!


What I Learned About Being A Coach During My Clubhouse Icon Run

I know a lot of you have been waiting for me to tell my story, and it's time…so let's just start with you and the different parts of you!
There Are Different Parts Of You For A Reason

Let me say this first and foremost - I could not have gotten through that experience without understanding how to navigate with, activate as, and lead through the three different parts of me: my Self, my Personal Brand, and my Business Brand.
You, The Human
I am Ebony L. Green - there will never be another. I am an ebullient echo who will snatch your edges so you can really have some hair. I will check inauthentic ashynesss so quick you'd think lotion, suppleness, and glistening were life-saving techniques (they are).
And because I know I am the α and ω of my vision and coaching, I know I must take care of, pay attention to, and protect my Self with self-honoring boundaries. I am a Black Woman Autist who exists as a zero-fucks humanist, life partner, mother, world citizen, creator, visionary, changemaker, and SisStar. These parts of me - my identity - are sacred and not up for grabs (extraction), not for sale (dehumanizing), and not for critique (violent or ableist).
During my Clubhouse Icon run, my self-honoring boundaries were tested left and right. It became a thing. I learned that with more eyes on you, the more you need to model what it looks like to be and do around you. This means more communications and hard conversations about your self-honoring boundaries and how much folks are tip-toeing all over your truth, needs, and values. I know I am privileged to know how to have these hard conversations and come out unscathed - yet I remember a time when this was very difficult for me. If thas you right now, hit me up: I got you!
Nonetheless, what I found poignant as Ebony during my Clubhouse Icon run was that Ebony was not on that run. Ebony consented to be on the run, but bayyybeee hear me when I say: Ebony was not on that run. Let me tell you who was…
You, The Personal Brand
My personal brand is The Ratchet Sage™ - it's not only who I am known as - it is also who I embody when it is time to share my life's message with the world. See, The Ratchet Sage™ is on a mission to get visionaries into Actionable Safe Spaces™ so they can get their vision out of their head and into the world. The Ratchet Sage™ is committed to this work daily because she believes that these visionaries are the only people who can truly change the world and rid it of its fuckery. She calls her visionaries Authentically Distinct™ and many of them are Neurodistinct. They need to know what she knows so that they too can get their visions out of their head and into the world in ways that honor them and their solutions. Her life's message and all of its philosophies, definitions, and frameworks help them do just that!
I can tell you for certain: The Ratchet Sage™ was on that Clubhouse Icon run earlier this year; not Ebony L. Green. Yes, I was introduced as Ebony, and those who were hip introduced me as The Ratchet Sage™ - but it was The Ratchet Sage™ who showed up, spoke up, showed out, and engaged with the people.
I reveled in folks tryna test The Ratchet Sage™; I was in my zone! Breaking things down, calling folks in, calling things out - you know Rebel Domino shit - I did all of that as folks found alignment and resonance, or something to talk about and hate. Nonetheless, I learned how to share my life's message with more people, in different situations, surrounding topics I had never had a chance to connect my coaching world to. I stood out, I shined, and I slayed.
You, the Business Owner
My business brand is Authentic Distinction™ - it's not only the name of my business - it is what I offer to anyone who decides to work with me. As an entrepreneur who utilizes a personal brand in my brand architecture, it is important that I (Ebony) lead my personal brand while I simultaneously lead my business brand.
This was likely the most challenging part for me during this run. Things in the business slipped frfr! I was so busy on and off Clubhouse leading my personal brand due to my Clubhouse Icon status that:
my weekly livestreams stopped.
my consistently inconsistent social media presence got real old real quick.
I created a waitlist for a number of my group offerings that were not sold out.
I took in no new clients yet successfully delivered for and serviced the clients and communities I already had.
I deferred several internal and external projects in my business.
All of this to make room for more leadership of my Personal Brand!!! I wasn't lacking in capability, I was lacking in capacity.
See, while I was growing throughout the entire process: I knew that I couldn't do it all AND I ALSO KNEW IT WOULD BE OKAY!
I had made an authentic choice to shift the focus of my leadership to:
protecting and filling up Ebony,
amplifying The Ratchet Sage™ and her message, and
activating stasis mode at Authentic Distinction™ to protect and prepare it for the after that would come when the Clubhouse Icon run was over.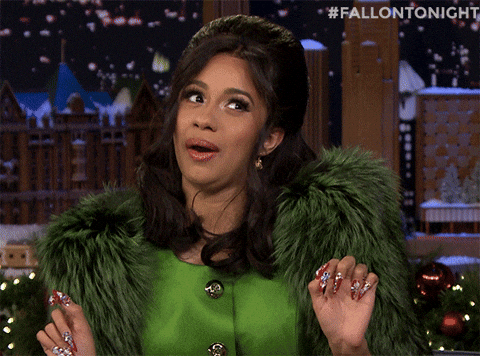 Sisterhood, Friendship, And Connection Are Different Thangs

I had the privilege of going though my Clubhouse Icon run alongside two amazing women: Shayla Washington and Zee Zee Williams. Along the journey from hearing about and consenting to the opportunity to the end of our collective #Iconic run through BlackGrlsTalk, it was clear that the three of us were ready to shake some shit up!
We are three very different Black women, and navigating this experience together gave me many opportunities to better innerstand sisterhood, friendship, and connection.
What Sisterhood Hits Like for Me as a Coach
As a coach, entrepreneur, and visionary, I realize the value of having SisStars on this earth. To me, SisStars are other femmes who vybe with you, resonate with who you be and the things you do, and who welcome your truth when you feel comfortable offering it.
These womxn give you life and this is intentional and mutual.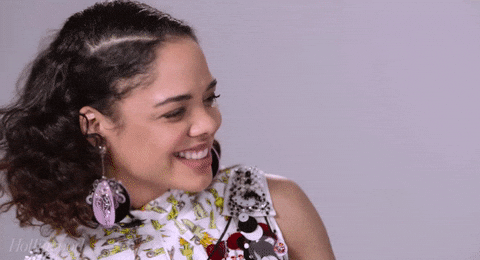 It was refreshing to have a sisterhood with Shayla and Zee. It was life-affirming to develop SisStarHood with other womxn in BlackGrlsTalk as we collectively embarked on this iconic journey together.
Along this journey, I found that my SisStars may not have a clue what I do - they fucks with who they believe Ebony to be, even if they have never met her. My SisStars may not be my clients but they are part of the reason I can show up whole for my clients.
SisStarHood matters; but there is so much more!
What Friendship Hits Like for Me as a Coach
Friends oh my goodness a good fren fren will change errythang boo. They are so invaluable to life and business because they know your heart and want you to have what you desire. Whether you call those unrelated to you yet close to you: friends, family, members of your tribe or circle, or reliances (shout out to my SisStar LaKisha Coles for that framework) - these folks know your internal desires because you feel comfortable enough with these folks to share your heart.
These folks not only fuck with you, they fuck with you achieving your dreams!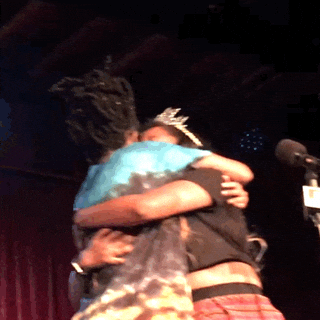 They may not have a clue how to support you in achieving your dreams but they are willing your dreams into being just like you, right alongside you. These folks want the world that you want for you, and they will fight you to stay the course to have it. Again, these folks may have no idea what your vision is or what you do as a coach, but they fucks with you getting whatever you want. They be like "go bestie go bestie go…" having no idea where you going to but they'll be damned if anything gonna stop you from getting there.
So who are the folks that get you, your vision, and your coaching?
What Connection Hits Like for Me as a Coach
Ain't nothing like someone who gets you and your vision! If you've never had long drawn out, hours-long conversation to unpack the deepest crevices of your vision, you likely don't know what I am talking about.
But baybeee if you have and you do know what I am talking about, then you know the power of authentic connections in your life. Throughout my Clubhouse Icon run, I thoroughly enjoyed recognizing how my relationships with some of my SisStars elevated to Frens and then Connections.
Authentic Connections get you, your vision, and your business.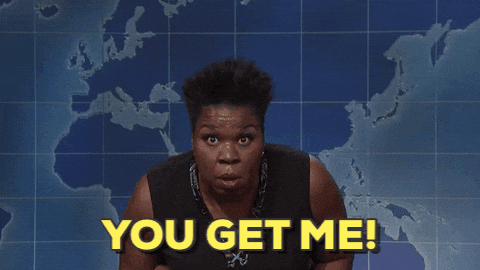 See, I don't believe authentic connections come before sisterhood and friendship. They come after, and before that: there is only connectedness. See I am connected with my SisStars, and I am connected with my Frens - but I am in connection with my inner circle. They get me and my vision; they can tell you what both have to do with my work as a coach. I get them and their visions; I can tell you what both have to do with their work in their businesses or their careers.
I (Ebony, the Human) relied the most on my authentic connections throughout my Clubhouse Icon run. Yet, my personal brand (The Ratchet Sage™) and my business brand (Authentic Distinction™) relied the most on sisterhood and friendship during my journey as Clubhouse Icon. These are the ways that I know sisterhood, friendship, and connection are not the same; yet all three proved invaluable along this journey in different ways.
Scaling Looks Different Than I Thought

Oooh when I first said yes to this experience, I definitely thought it was going to be a breeze! I was thinking: "I'm finna blow up in all the right ways and it's time: so bring it on!" More people than before do know more about my work and message and that ended up being the only thing I truly wanted from this experience.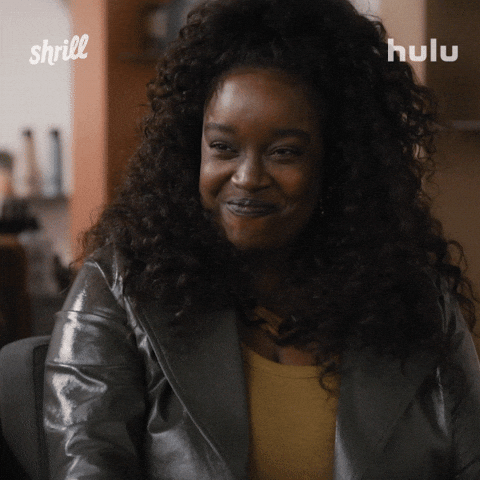 The additional attention on social media and in real life was quite frankly disheartening and a little scary. I'm a homebody, so being out and about in Boston and random people recognizing me was WILD! I learned very quickly that I do not want instant fame but that in this world of viral videos (and with my mouth and agency) chances are a few folks will recognize me in these streets. I learned that I could handle it and overcame many fears.
I initially wanted to focus 2023 on getting speaking engagements and being seen errywhere; welp, desiring that proved to be problematic for me after this experience. I realized it was time to get more serious about my writing, recognizing how many people need this work but may never be able to work with me. The writer's block that was crippling the production of my first manuscript (#StayTuned) was lifted after my Clubhouse Icon run was done. I could breathe, I could see, I had learned so much: and it was time to write hunneey!
So I came out of that experience more empowered to lead my two brands as Ebony L. Green, more complete and ready as The Ratchet Sage™ to complete my life's work and share my life's message, and more ready than ever to activate Authentic Distinction™ out of stasis and into the new I can now envision!
So much went down during that experience - some things I will never share - others are a great story for another day over a fireside chat with my closest connections. But today, I wanted to leave you with my most recent testimony of what it hits like to stand out, shine, and slay as a coach. You get yourself into shenanigans like this: you learn a shit ton, you meet amazing people, you engage as your badass self, and change errybody's world - including your own!
If this was too long and you got lost, peep the next section or listen to the podcast for the TLDR.
What You Wanna Do
Thinking there's no joy or pain in the growth you seek as a coach is dangerous for you and your coaching business. #StopBeingAshy - and here's your lotion:

Get clear in who you are before you get into any public spotlight; and yes, this includes social media.
Work with a brand strategist who gets you and your Authentic Coaching Solution™ to get clear on your personal and business brands; yes they are different and neither brand is you boo! My brand strategist helped me through all of this!
Engage with folks with the intention of eventually developing Authentic A.S.S.™ Connections as you become SisStars, Frens, clients, and more.
Know that even when you are standing out, shining, and slaying, there will still be struggle that when overcome: will lead you to stand out, shine, and slay even more!
Follow these steps and you'll be just like me: being and doing all the things as you keep up with suddenly being noticed by random people! If you are not sure how to get to all of this - I know you are going through it right now and I don't want that for you. You deserve to have Actionable Safe Spaces™ whether you've gone viral or not. Honestly, I am still figuring some things out after all of this, and that's okay because I still Bring My A.S.S.™ erryday. You can too; and I can teach you how!
Our industry is a whole fucking mess today AND you can be a part of that mess or work alongside me to disrupt it! Trust; you've got what it takes from your lived experience to stand out with me, shine with me, and slay with me in this oversaturated industry!
All you need is clarity….and I am here.